Conjuring Up the Best Signs Since 1984
Signs, by their very nature, are iconic to the business they represent. A well designed sign is your opportunity to make the first impression of your company a great one.
When it comes to putting your company's best face forward, you want a sign company that is going to get you there. Sign Wizards has been in the business of making creative, eye-pleasing signs for over 30 years.
Connect with us today. Call us at 503-235-6967 or fill out our convenient Request Quote Form.
"Boke Bowl has been using Sign Wizards since the very beginning.  They are a great sized company in that I generally work with the same Project Manager (Lori, whom we love!), but in the rare event of a rush job, there is always somebody there to help me out if she's unavailable.  SW staff are always responsive and organized and do a better job of keeping track of my assets than I do, and work really well with my designers, allowing us to focus on the business at hand.  We've never had an issue with quality, and pricing is very competitive."
"I have worked with the folks at Sign Wizards for years now and have always been impressed with their attention to detail and care for my projects. They have helped me with time-sensitive projects in the past with ease and support. I have confidence in their work and products, every time."
"We have been working with you guys for years. Sign Wizards is our preferred signage vendor throughout our whole downtown office portfolio and we have nothing but the most positive opinions surrounding all of the work that we've done with you guys. We receive rave revives about the George Lawrence signage replacement all the time and not just from tenants."
"Sign Wizards has helped make my business look good for nearly 7 years. No matter what size the project they've guided me through the signage process so that I make the best choices and fully understand what I'm getting. They are also eager to customize and take on creative projects that are "outside the box" of normal signage. The team at Sign Wizards is easy and fun to work with and the signage always turns out great."
Recent Work
We're genuinely enthusiastic about the work we do, so please take a look at some of our most recent projects! We like to think they speak for themselves:
Lifeworks
LifeworksConsultation & Execution The Lifeworks rebranding started with the team at Sockeye creating a beautiful branding guideline based on months of research and collaboration with the Lifeworks team. Sign Wizards was [...]
See Project
The Dianne
The DianneConsultation & Execution We were contacted directly by the architects on this project and the designs we got were beautiful. The art deco / modern design didn't need any [...]
See Project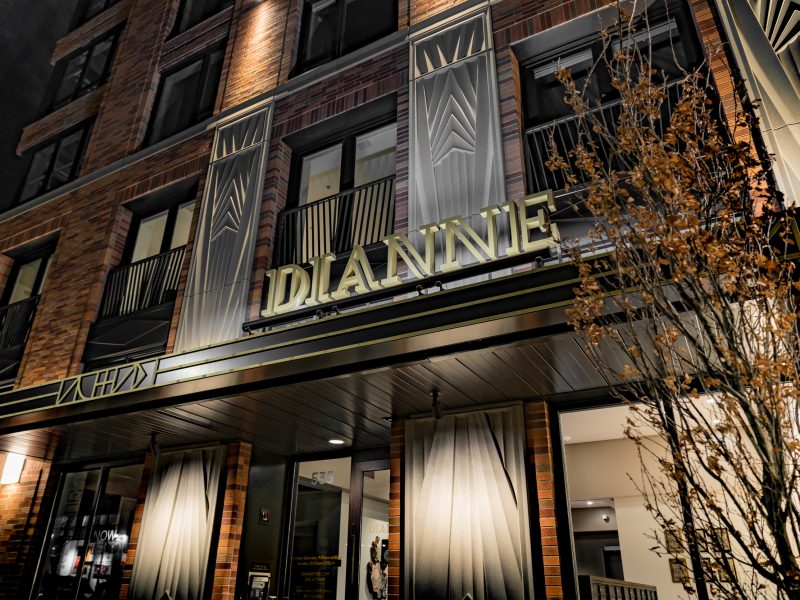 Moberi
Consultation, Fabrication, Fabrication & Installation, Installation, Project Management
Moberi Fun & Unique Moberi is a rapidly growing superfood cafe in the Portland metro area with a fun and unique approach. We worked with Ryan Carpenter, the owner of [...]
See Project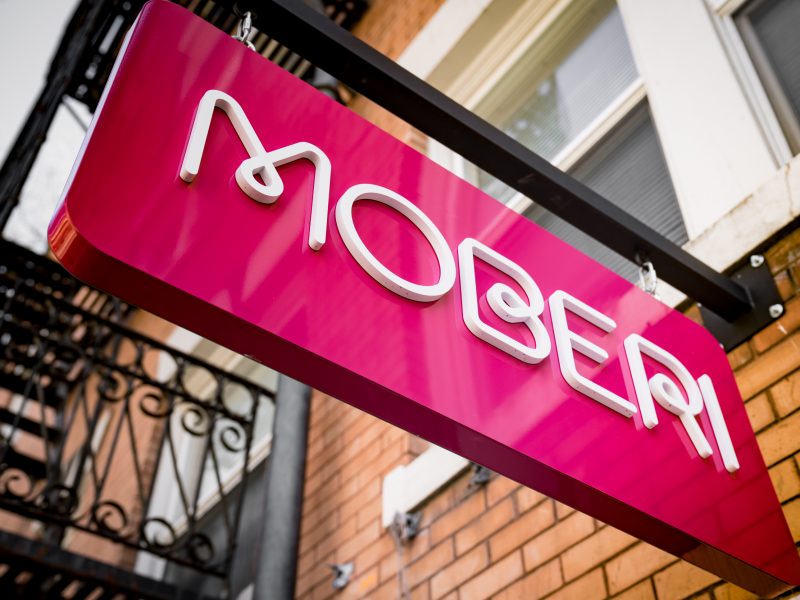 The NV Apartments
The NV ApartmentsBeautiful Contrasts The NV Apartments is a 26 floor and 248 unit apartment building that Sign Wizards was hired to consult, design, fabricate and install interior and exterior [...]
See Project
Why choose Sign Wizards to create your company signage?
Sign Wizards has been operating since 1984. A big part of what has gotten us this far is our innovative approach to the way we design signs as well as the sense of respect we have for our clients. We know you have a business to run, so we strive to get your project done in a reasonable amount of time while delivering a product of high standard. Our signs are created using quality materials to ensure they stand the test of time. We craft with your business in mind, making sure what we have created fits in perfectly with your company's decor, as well as its overall brand. We also understand that when running a business, time is precious. We never miss a deadline and emphasize excellent customer service to make sure you are happy during the process, every step of the way. We don't settle for anything but putting our best work forward, and we're not satisfied with a finished product unless you are.
Learn more about how signs can do magic for your business
Interested in learning more about our sign magic, or would you like a complimentary quote for our services? Drop us a line or call us by phone at 503-235-6967. We look forward to creating the perfect sign solutions for your company!